Kabukicho is the biggest Red Light District in Japan. It will satisfy your libido.
Why is Kabukicho?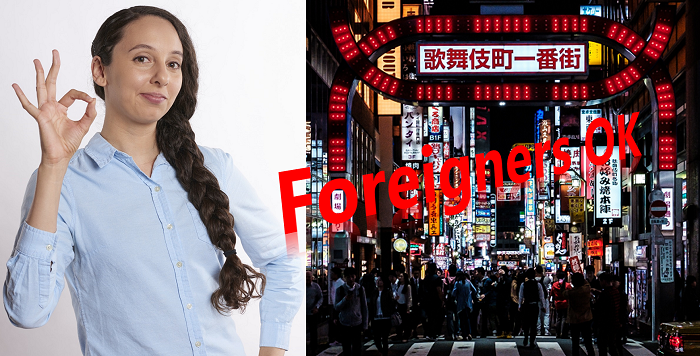 There are many places to drink with girls in Kabukicho.
Kabukicho has the most sexual services in Tokyo.
Kabukicho has the largest number of sexual services available for foreigners.
There are many red light districts in Tokyo.
But all most of Japanese people can not communicate in English or Chinese.
So many foreigners are refused to use red light districts in Japan.
If you want to go to a sexual services such as massage, incall&outcall or brothels, you should go to Kabukicho, shinjuku, Tokyo.
There are many sexual services available for foreigners in Kabukicho.
Where is Kabukicho?
Kabukicho is in Shinjuku, Tokyo.
And Kabukicho is located 3 minutes on foot from JR(Japan Railways) Shinjuku station.
Google Maps
Kabukicho, Shinjuku-ku, Tokyo, Japan, 160-0021
Access to Shinjuku
Train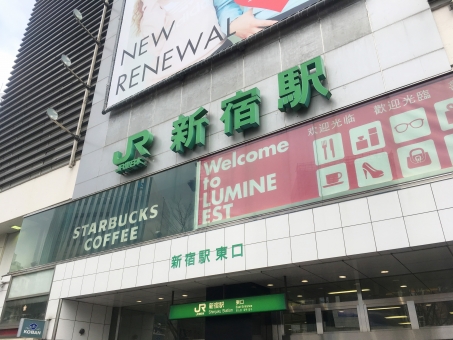 If you use a train, get off at JR Shinjuku station on Yamanote Line and walk for 10 minutes.
Shinjuku Station is Japan's busiest railway station, served by about a dozen railway lines, including the JR Yamanote Line.
From Tokyo Station
The frequently departing, orange trains on the JR Chuo Line (Rapid Service) take less than 15 minutes and cost 200 yen from Tokyo Station to Shinjuku Station.
From Ueno Station
By JR Yamanote Line it takes 25 minutes and costs 200 yen to get from Ueno to Shinjuku. A slightly faster alternative is to take the JR Yamanote or JR Keihin-Tohoku Line from Ueno to Kanda Station, and then the JR Chuo Line from Kanda to Shinjuku.
Taxi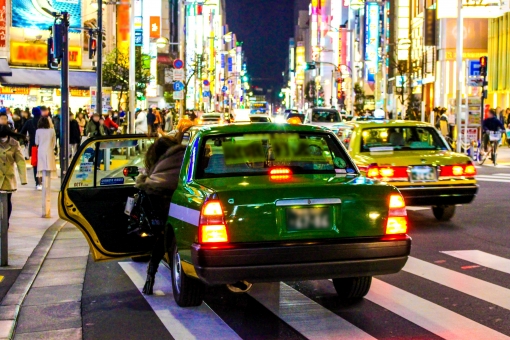 If you use a taxi, it takes about 20 minutes from Tokyo Station.
And it takes about 3000 yen.
Access to Kabukicho
JR Shinjuku station is the largest in Japan and looks like a labyrinth. All the exit gates are in the underground.
When you arrive at Shinjuku station, let's aim at the "East Entrance".
If you leave the East Entrance gates, let's go to the ground by looking at the sign of "for Kabukicho".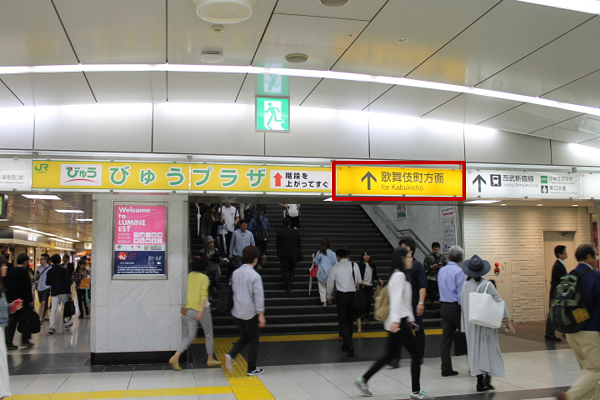 Let's walk to Kabukicho if you go to the ground. Arrived in 3 or 4 minutes.
Entrance to Kabukicho
There are three main entrances to Kabukicho.
① Kabukicho Ichibangai(歌舞伎町一番街)
② GODZILLA ROAD(ゴジラロード)
③ Kabukicho Sakura-dori St.(歌舞伎町 さくら通り)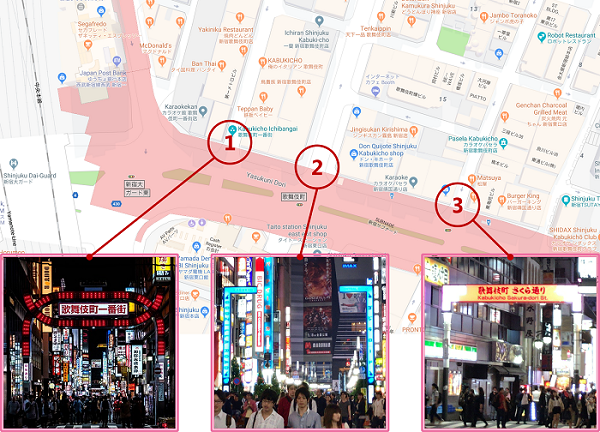 The most famous entrance in Kabukicho is "Kabukicho Ichibangai", but if you enjoy the nightlife, let's go to Kabukicho Sakura-dori St.!
In addition to a "Muryo-Annai-Jyo"(free information center), there are many shops such as massage and in-call & outcall.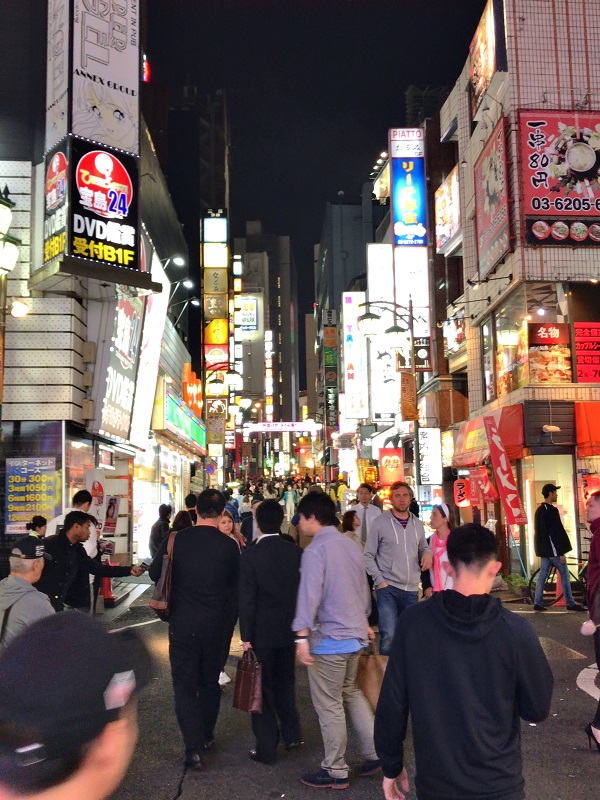 What should you do when you get to Kabukicho?
Let's go to "Muryo-Annai-Jyo"!
You should not go to the shops directly or talk about tout. There is a possibility that you can not get into the shops or you get ripped off.
For a detailed explanation about the "Muryo-Annnai-Jyo", refer to the following article.